Wednesday, May 24, 2006
1 month? Thats how long I didn't blog...thats how lazy I am these days. Exams is 2 weeks away and for some reason, I just fell like blogging now....this blog is about something that happened quite some time ago so...thats how it got its tittle...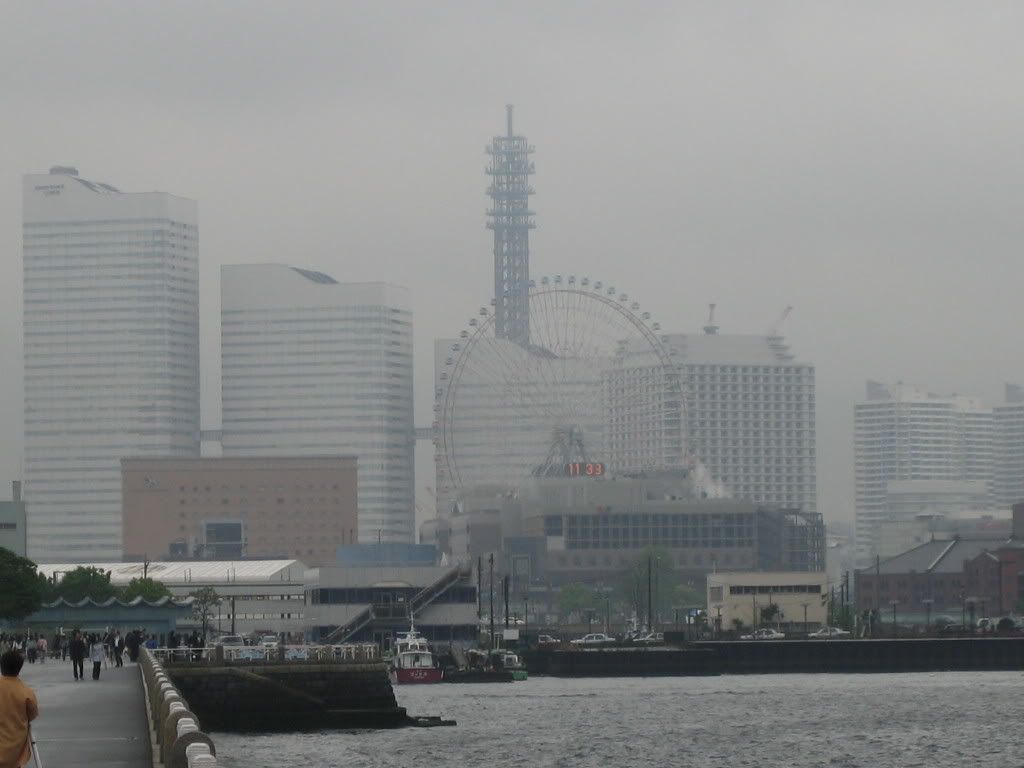 CHRIS! Remember that you kept calling me 'Yokohama' for no reason at all...well here it is..YOKOHAMA! The port city of Japan...popular for its...its....I don't know? This ferris wheel?
2006 Yonex Badminton Championship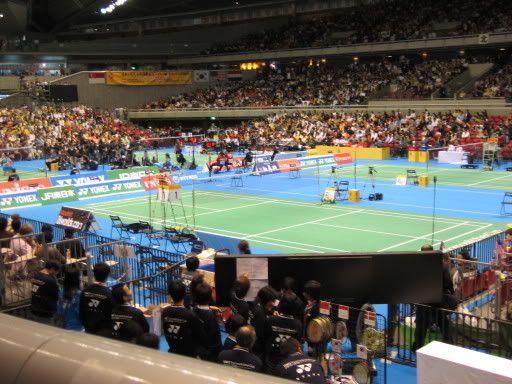 21 years, thats how long it took for me watch a sporting event 'LIVE' with my own naked eyes....
I could consider myself fortunate to be able to watch this event there and then cos it would take another millenium or so before Japan will host this event again....Its held in Tokyo so its kinda far from my place, but with the semangat of Malaysia Boleh, "die-die also must go"!
Fortunately, the tickets are sponsored by the embassy so it kinda relieved my wallet after taking in all the expensses that needed to survive in Tokyo for 5 days....
Here are some pics of the players whose photo I managed to take. Since falsh isn't allowed, most of them appeared blur...just look at how semangat Tan Fook was after winning in the mens double against Denmark!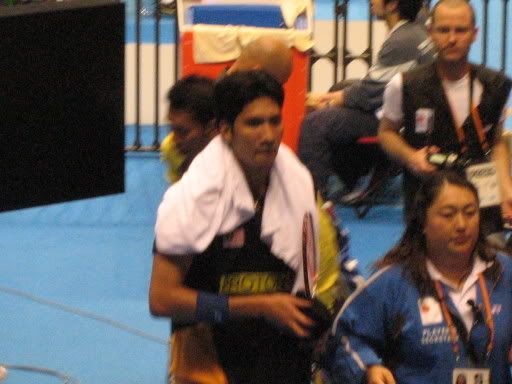 This guy really underperformed during the semis. He seem to be reacting to every move the Danes are doing while failing to do anything to set his tempo back...I remembered 1 fella shouting by the stands "Hafiz, tolonglah, tolonglah.. tiket dah la mahal, tolonglah main betul sikit!" Thats how bad he played after a great performance versus the Koreans!
Those of us there during the Korean match(sitting in the front row) would have, by now, noticed something...that is never call a popular person by his real name(In this case, Tan Fook) My seniors spend a few minutes shouthing this name and he didn't even take notice. Then, out of no where, 1 of them shouted "Ah Fook!", and he immediately turned his head towards where the call came from...well, this is how I managed to take this 'Prized' photo of mine! He is actually posting for my camera after I yelled(more like squezing every single muscle to produce some frequency) "Ah Fook, mong kor lei, oi yeng jiong siong"(Ah Fook, look over here, I wanna take a pic! in Canto)...hell was I delighted to have him pose for a pic!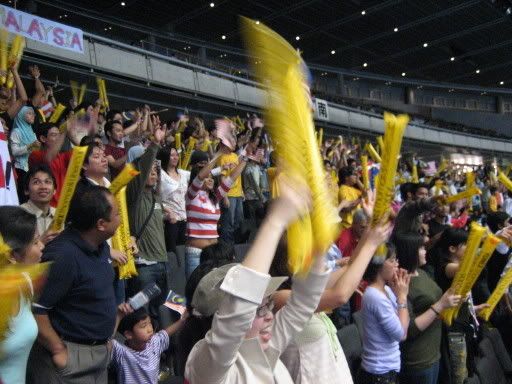 Besides the Japanese audience, the entire stadium was practically dominated by us making noise, the 'E-slap wave'(you PFS guys know what I mean, right Wan Yean?), cheering for every single reason there is to cheer....During the quaters, there was this lonely, pityful looking Jap sitting beside me watching the Uber Cup in the Malaysian side of the stand....well, I don't know how he ended up here, but I do know where did that 'pityful' looking face came from. I bet he can't concentrate on the Jap girls playing with all the commotion happening in the Malaysian side.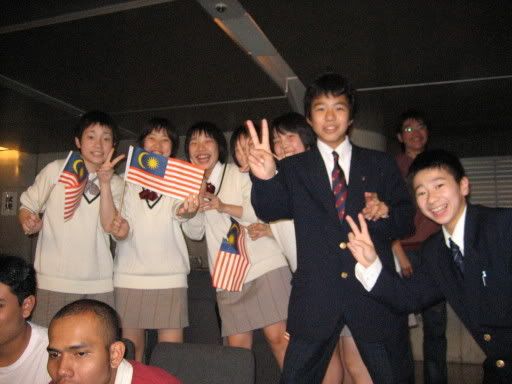 Well, not all Jap seems to bee rooting for their own country though, this primary kids find more fun doing waves n cheering "Malaysia Boleh"(I asked them, and they said they don't know what it meant but its fun so they joined in!) for our home team.
I was actually contemplating wheather to place this pic of Danes winning the day. It was a lousy day for a few of the players, but I think the Malaysian players did their best although Hafiz was a real disappointment, and Choon Han have to injure his ankle ....well, there goes the only chance Malaysia has for winning the cup in another few more years to come. Lets hope that the doubles team could maintain their great performance, and China to 'bagi chance' a little...whats a game if u always win? Like Micheal Schumacher winning all the grand prix and the FIA have to change the rules to make you lose...
Posted by

Jeremy Cheong
5 comments:


Sunday, May 07, 2006
Just got my internet up and working 30 minutes ago. I'm a little sick now, down with sore throat and with insuficient sleep after a long bus ride back from Tokyo. To those folks who have watched Thomas Cup and you think you saw a 'round' fella cheering for the Malaysian Squad, well, guess no more! I was there on the 1st row alright! Got a few more stuffs to write, but not now& not today, just wanna sleep and prepare to go back to school after 1 week of Golden Holiday. Sleeping now...bye
Posted by

Jeremy Cheong
2 comments: