I could type longer if not for the internet that is about to be cut because of the winter holidays, so I'll just leave you ppl with the pics and some really-really short descriptions!
How 'muah chee' is made in my place....traditional but damn delicious!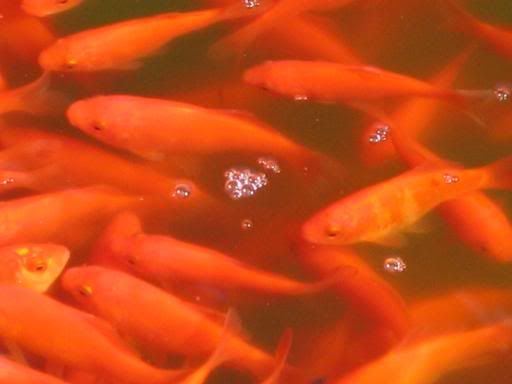 Yamato Koriyama, my city, has the most famous 'thing' in the whole Jap....
This temple is built because the monk likes to drink tea...I'm not joking ok!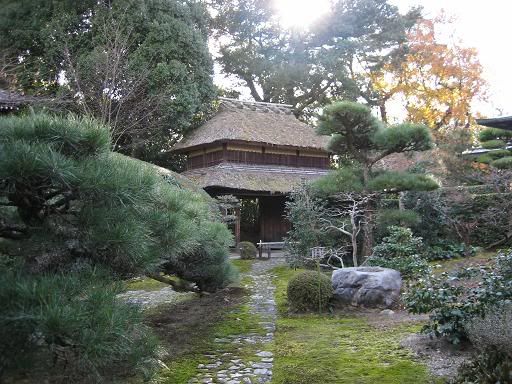 The minum area....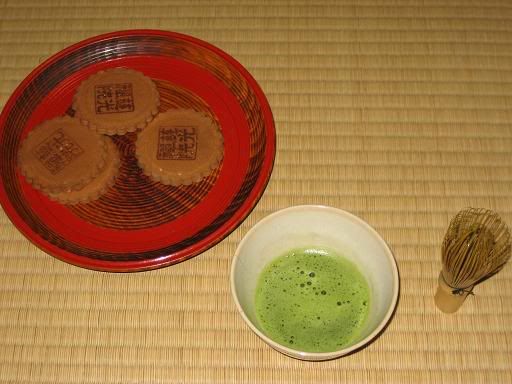 The tea! Damn bitter la....but the smell is very good! Something like pandan smell!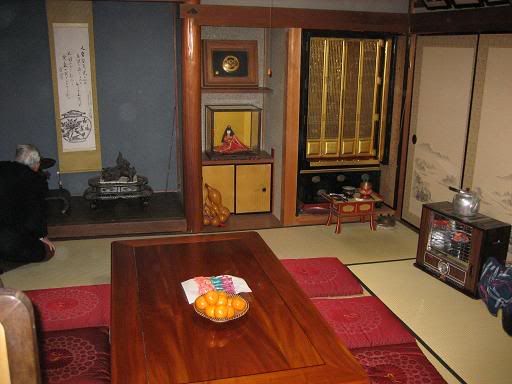 My trip continues to a traditional Japanese house...owned by a couple aged 80++ but have no kids cos they decided that its too fussy...I'm not lying again!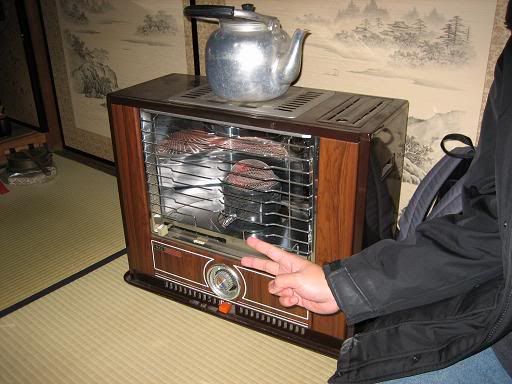 You can't find these in Japan anymore!
'Sushi King' in my city....look how old-fashioned it is....but according to him, machines makes rice without the 'feel' to it! Compared to the warmth of his hand...It was nicer!
1st course, sashimi(just plain uncooked fished)...I even ate my friends portion cos he came from Mongolia, and anything that has more than 4 legs, or/and with fins is considered as a bug to him(and his fellow countrymens)....lucky me!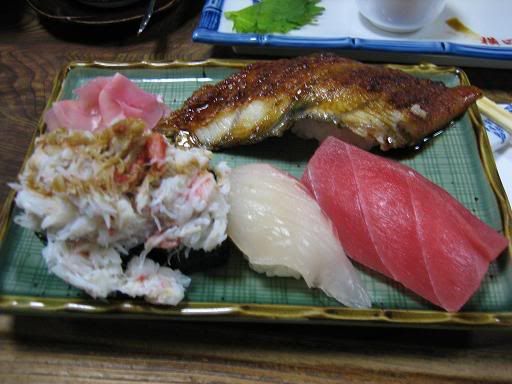 2nd course, the sushis! Clockwise from the top: Unagi(Eel), Sake(Salmon), I don't know what it is, Kani(crab). Guess who doesn't eat sushi too?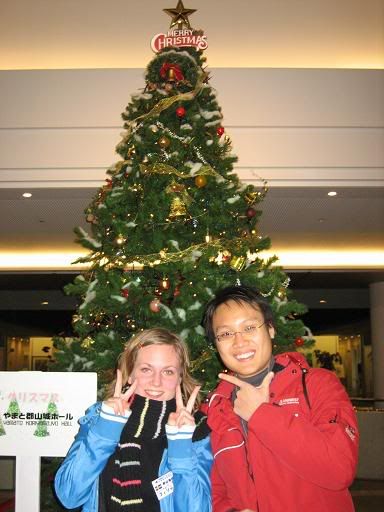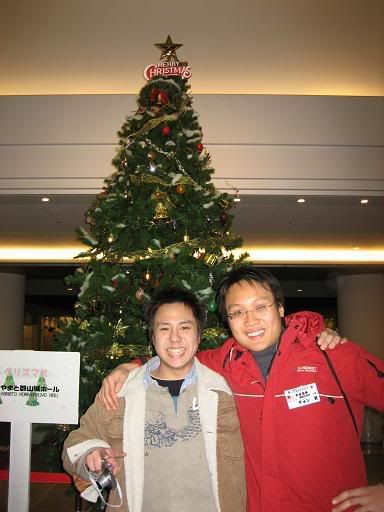 My New found friends who are aliens too!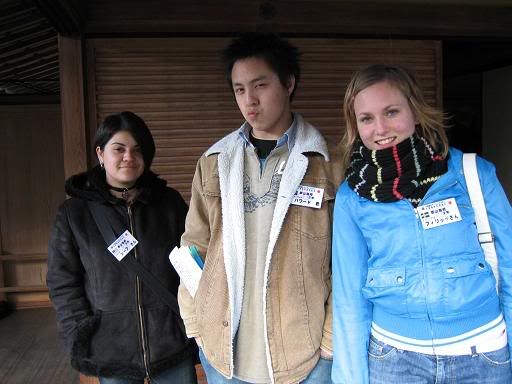 From left:
Shia(American born Hispanic) hates the fact that she was born in America? Very short cos she is not really an 'ar mor'.
Howard Leong(ABC, Aussies born Chinese...he is a Taiwanese banana too!) We 'clicked' just after a few seconds of knowing each other!. Yeah! The next time I wanna go over to Sdyney, I can just give him a call n whola! a free place to stay!
Fillipa(Swedish) very friendly and has this habit of taking pctures whenever she can!(She doesn't own 1 though, so its always someone elses camera!) Kinda cute, no?
Well, I'll be out for my holidays and my internet will not be up from today(22nd Dec) till some time 2 weeks from now...for those who have anything you wanna update me, mail me, I might be free to check it once in a while..but till then! Adioz!
=OUT FOR A HOLIDAY=